There are many scholarships in Pakistan. Many countries offer full and free scholarships to Pakistani students.In this article, you can see the list of Scholarships For Undergraduate Students In Pakistan. Here are some companies that offer and provide the best fully funded scholarships for students.
Joining prestigious universities in Pakistan is an achievement, but it can be difficult for non-privileged students due to their higher tuition fees. But don't worry! We have you covered. There is a list of countries in Pakistan that offer free scholarships to deserving and backward students. So take a deep breath and start your journey towards a brighter future.
Ehsaas Undergraduate Scholarship Program
Ehsaas Scholarship Program, the largest in Pakistan, was launched on March 27, 2019, by Prime Minister Imran Khan. This scholarship program for undergraduate education includes full tuition and living expenses, viz. Rs. 40,000 per year. The scholarship is valid throughout the student's academic year and supports up to 50,000 students each year.
This is by far the largest value-based Undergraduate Scholarship Program in Pakistan's history. Under this program, 50,000 students from low-income families receive scholarships for undergraduate programs of 4 to 5 years each year. Scholarships include 100% tuition and a monthly living allowance. The geographical scope of the program includes the four provinces along with Azad Jammu and Kashmir and Islamabad.
Also Check:
Scottish Scholarship for Undergraduate Education (Women Only)
A joint venture between the Government of Pakistan and the Scottish Government for young women and girls pursuing a 4-year bachelor's degree in selected subjects (education, sustainable energy, food security, agriculture, and health sciences) at selected universities. Scottish Scholarships are fully funded, including education and living expenses. The preliminary deadline is approximately 15 September each year. You can find more information and a link to the application on the British Council website.
The scholarship is aimed at financially disadvantaged women pursuing higher education and helps them achieve their educational goals. These scholarships are offered to Masters/M students. Phil and bachelor's degrees in education, agriculture and food security, sustainable energy, health sciences, and STEM engineering (STEM only applies at the master's level).
KFC Scholarship for Undergraduate Students in Pakistan
Produced by the Orange Tree Foundation and the KFC Book Midavo Project, it aims to educate and financially empower Pakistan's youth. All students enrolled in undergraduate and graduate programs at HEC-accredited universities may apply. KFC Scholarships are advertised for university students pursuing undergraduate and graduate degree programs.
Students from Lahore, Islamabad, and Karachi can apply for the KFC scholarship scheme. The KFC Scholarship is a scholarship program for postgraduate studies. College students are offered scholarships through the Kentucky Fried Chicken Foundation's Mitao Book program. Students will be evaluated based on their academic performance and family financial status.
Rehmat-ul-Alamin Scholarship for Undergraduate Students.
The Rehmat-ul-Alamin Scholarship, launched by Prime Minister Imran Khan earlier this year, is aimed at both high school and undergraduate students. However, only students residing in Punjab are eligible to apply for this funding opportunity. 50% of the scholarship funds are reserved for female students to encourage them to higher education. The Prime Minister of Pakistan, Mr. Imran Khan, has launched an initiative to help disadvantaged and intermediate students. An education funding plan called "Rahmat-ul-Ulameen" was launched at a ceremony in Islamabad yesterday.
The Pakistani government has allocated a total of 28 billion rupees which will be awarded for a total of 350,000 scholarships over five years. The government will distribute 5.5 billion rupees to 70,000 winners each year.
He added that the provincial governments of Punjab and Khyber Pakhtunkhwa would also launch their separate scholarship programs. "No nation can develop without education," he said, emphasizing the role of education in the nation's development. All provincial representatives noted that this program would lead to a revolution in the education sector in Pakistan.
PEC Scholarship Program
This merit-based and needs-based scholarship program from Pakistan Engineering Council focuses on supporting students from Balochistan, Gilgit-Baltistan, Azad Jammu, and Kashmir, tribal areas such as KP, Sindh, and Punjab. The scholarship program aims to provide an opportunity for needy students from disadvantaged areas in the country so that they can meet the needs of the industry with the qualifications and expertise required to lead the public sector HEL with proud and proud engineers. Consequently, they can play their role in socio-economic development. In society.

NTS scholarship program for Undergraduate Students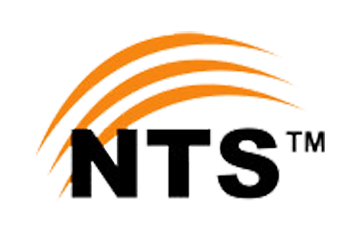 The Need-Based NTS Scholarship Program has completed its first phase in all relevant universities/departments and NTS is now announcing the second phase of the Need-Based NTS Scholarship Program under Corporate Social Responsibility. So that deserving students can be financially bolstered with tuition fees.
It offers all undergraduate and graduates degree programs from TS-associated universities/institutions in Pakistan. Students do not have to present proof of admission at the time of application. This includes full tuition of Rs 25,000 per semester and living expenses. The application form can be downloaded from the NTS website and then submitted to the respective university for processing.
Conclusion:
We hope our list of Scholarships For Undergraduate Students in Pakistan and you will be able to find a program that meets your needs. If not then don't lose hope and keep digging for other partial funding opportunities! Good luck!